EGG RECIPE
HEY, today I will present you a simple, easy, healthy, and tasty egg recipe. This egg recipe has more protein and is best to enhance the fitness level. It is more tasty than the regular egg recipe because we will add chicken to it. Yes, chicken. You must try this recipe because it is very easy and its benefits are a lot. If you are an athlete then this recipe is best for you.
This egg recipe is best for athletes and bodybuilders
Let's start
To prepare this recipe we need:
Three eggs (use one yolk only)
70 g boneless chicken (minced)
Cooking oil
1 onion (chopped)
2 green chilies (chopped)
1 tomato (chopped)
Salt (to taste)
Red chili powder (1/2 tbs)
Turmeric powder (1/3 tbs)
Coriander leaf (chopped)
Black pepper
Procedure:
First, break eggs in a bowl then add onion, green chili, tomato, salt, red chili powder, turmeric powder, coriander leaves, and black pepper in it. Mix the mixture well.
Then add cooking oil to a frypan and put it on the stove. Let it heat the frying pan on medium flame. After 2 min adds minced chicken and fries it for 5 min on medium flame.
Then add the mixture of egg and cook it for 5 min.
After this turn the flame off and your tasty, full of protein egg recipe is ready.
Enjoy it.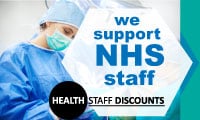 Health
Diseases
Preventions